Our Mission
Kiwanis International is a global organization of volunteers dedicated to improving the world one child and one community at a time.
Kiwanis and its youth-oriented Service Leadership Programs serve communities in more than 80 countries and geographic areas.
Our History
FOUNDED IN 1915 IN DETROIT, MICHIGAN, KIWANIS INTERNATIONAL NOW COMPRISES 600,000 MEMBERS – MEN, WOMEN, BOYS AND GIRLS – WORLDWIDE
The Kiwanis Breakfast Club of Seminole was chartered in 1979 with 27 members representing a diverse cross-section of the business community in the Seminole, Florida area. The original roster included elected officials, bankers, business owners, educators, accountants and legal professionals. The club's first meeting took place at Chief Charley's Restaurant in Seminole.
Today the club is one of 6 Kiwanis clubs in Division 13. The club is a member of Kiwanis International, which serves the United States as well as 80 other countries.
Our club meets every Tuesday at 7:15 am at Lake Seminole Square, 8333 Seminole Blvd on the 3rd floor, in the Card Room.
Come join us on any Tuesday morning!
Our club's mission of community service has not wavered since 1979, and today the club is known throughout the community for programs targeted at the health, education and well-being of children. In addition to the programs you will read about on this website, we are also involved in several outreach projects, including:
Feeding the Homeless
Clothes To Kids
Seminole Chamber's Teacher Appreciation Program
Horses for Handicapped Program
Bridging the Achievement Gap (mentoring/tutoring program)
Salvation Army Bell Ringing
Operation Helping Hand (James A. Haley Veterans Hospital)
Local Interfaith Community Food Pantry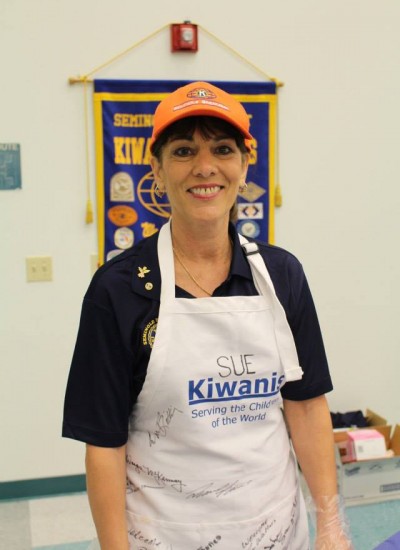 Who We Are
KIWANIS BREAKFAST CLUB OF SEMINOLE IS A GROUP OF VOLUNTEERS WHO THROUGH VARIOUS SERVICE PROJECTS MEET THE KIWANIS INTERNATIONAL MISSION
It is our belief that volunteer service helps improve the lives of children and the community in which we live.
The Kiwanis Breakfast Club of Seminole projects include serving dinner to the homeless, mentoring disadvantaged youth, increase literacy by reading to and providing children free books, help develop young leaders with our sponsorship of a K-Club, assist the Salvation Army with their annual Holiday bell ringing, support Special Olympics, and many more worthy causes promoting our community youth.
The Kiwanis Breakfast Club of Seminole is a group of men and women who are passionate about giving back to the community.