BRINGING FAMILIES TOGETHER
Family Fun Fishing Day Program
Kiwanis started the Family Fun Fishing Day to provide an activity that families can participate in together, talk with each other, enjoy nature and learn a lifelong leisure sport.
Since 2005, the Kiwanis Breakfast Club of Seminole has hosted its "Family Fun Fishing Day" event at several Pinellas County Parks. In conjunction with our partners, Winn-Dixie and Pinellas County Parks and Preserves, 2,210 children have thus far participated in this event which is free for children 14 years and younger.
The Kiwanis Club provides poles and bait in addition to photos of those catching a fish. Prizes are awarded for first, smallest, most, largest, second largest and third largest fish caught which are released back into the lake.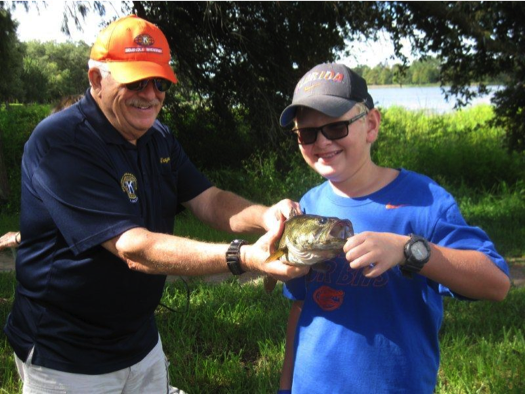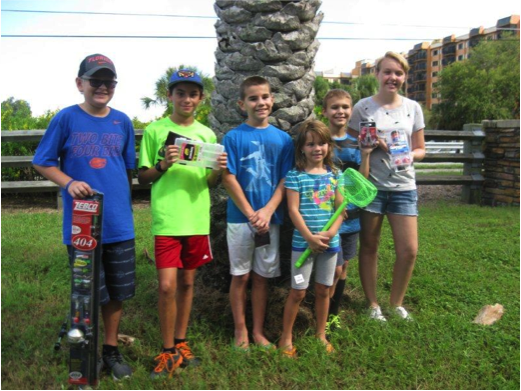 Join the Fun!
The fishing days take place four times a year and our 2016 dates will be on Saturday April 30th, June 4th, August 6th and October 1st from 8:00 to 11:00 AM. All of our Family Fun Fishing Days are now held at Taylor Park located at 1100 8th Avenue SW in Largo.
So mark your calendars for some fun and come visit us at Taylor Park. Just look for our large portable fishing trailer with our Kiwanis banner and go fish!
FOR MORE INFORMATION PLEASE CONTACT LEE WALTERS AT (727) 319-8343