This spectacular display of patriotism will honor and recognize past and present veterans who have dedicated their lives to protecting our freedom.
Awesome drone video produced by David Boorman (Seminole resident) on our Kiwanis 2017 Field of Honor:
Kiwanis 2016 Field of Honor featured on 10News WTSP:
As we open each Kiwanis meeting on Tuesday mornings at 7:15am, we Pledge Allegiance to the Flag and sing a patriotic song. While our club members come from many different backgrounds, we share a common love of country and a desire to serve our community.
This is why we are delighted to share our efforts and, in answer to the request of the Honorable Leslie Waters, Mayor of the City of Seminole, to be a part of the Red, White and Blue initiative by displaying the Field of Honor on November 1st through December 1st of each year.
We piloted this for the first time in 2015 with a small display of 24 flags. In 2017, we displayed 210 flags. In 2018, we are ready to launch another display of over 200 flags.
Flag Pre-Orders for 2018 Now Open! The Field of Honor flag will be a 3' x 5' American flag mounted on an 8' pole, placed in precision rows on the front lawn of the City of Seminole City Hall and adjoining Post Office. Each flag will have a custom-printed blue streamer with your service member's information.
---
Progress:
0 of 200
A very special thank you to our 2017 sponsors for helping us meet our goal of 200+ flags last year! Your patriotism and support are deeply appreciated.
---
If you have any questions, contact Vicki at 727-744-4418 or Wayne at 813-767-4682.
Time left to sponsor a flag: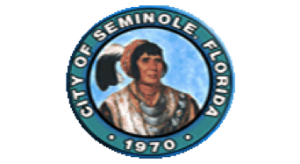 A sincere thanks to all of those that have served in our military. From one community to another, from generation to generation, may we always be true.
God bless America.
Bernadette Bernier-Adams sponsored a flag in honor of

BG CHARLES "RON" ADAMS

Served: 1956 - 1993 | Branch: Army

Cher Godfrey sponsored a flag in honor of

JOHN AITCHISON

Served: 1943 - 1946 | Branch: Navy

Susie Ajoc sponsored a flag in honor of

EDUARDO AJOC

Served: 1960 - 1980 | Branch: Navy

Susie Ajoc sponsored a flag in honor of

PACIFICO AJOC

Served: 1940 - 1946 | Branch: Air Force

The Seminole Gardens Community Club sponsored a flag in honor of

ALL THE VETERANS AT SEMINOLE GARDENS WHO SERVED SO BRAVELY

Served: | Branch: All Branches

The Seminole Gardens Ladies Club sponsored a flag in honor of

ALL THE VETERANS AT SEMINOLE GARDENS WHO SERVED SO BRAVELY

Served: | Branch: All Branches

The Seminole Gardens Mens Club sponsored a flag in honor of

ALL THE VETERANS AT SEMINOLE GARDENS WHO SERVED SO BRAVELY

Served: | Branch: All Branches

VFW Post 9272 sponsored a flag in honor of

TO ALL THE VETERANS OF VFW Post 9272

Served: | Branch: Army/Navy/Air Force/Marines/Coast Guard

Jim Allen sponsored a flag in honor of

SAM ALLEN

Served: 1951 - 1953 | Branch: Army

American Legion Auxiliary sponsored a flag in honor of

ALL WHO SERVED OUR COUNTRY SO BRAVELY

Served: Throughout History | Branch: Army/Marines/Navy/Coast Guard/Air Force

American Legion Post 252 sponsored a flag in honor of

ALL WHO SERVED OUR COUNTRY SO BRAVELY

Served: Throughout History | Branch: Army/Marines/Navy/Coast Guard/Air Force

American Legion Riders sponsored a flag in honor of

ALL WHO SERVED OUR COUNTRY SO BRAVELY

Served: Throughout History | Branch: Army/Marines/Navy/Coast Guard/Air Force

Sons of the American Legion Squadron 252 sponsored a flag in honor of

ALL WHO SERVED OUR COUNTRY SO BRAVELY

Served: Throughout History | Branch: Army/Marines/Navy/Coast Guard/Air Force

American Legion Post 252 sponsored a flag in honor of

JOE ARMS

Served: 1968 - 1972 | Branch: Navy

Cindy Gosen sponsored a flag in honor of

DOUGLAS AYEN

Served: 1965-1969 | Branch: Navy

Diana Schwarz sponsored a flag in honor of

JAMES P BAIRD

Served: 1863 - 1865 | Branch: Union Army

Thom Barnhorn sponsored a flag in honor of

RALPH A BARNHORN

Served: WWII | Branch: Navy

Don Bates sponsored a flag in honor of

SCOTT BATES

Served: 2000 - Present | Branch: Army

Leslie Beard sponsored a flag in honor of

DWIGHT BEARD

Served: 1955 - 1976 | Branch: Air Force

Ray Beliveau Jr. sponsored a flag in honor of

RAYMOND T BELIVEAU SR.

Served: 1945 - 1948 | Branch: Navy

Dennis Bender sponsored a flag in honor of

ANTHONY BENDER

Served: 2014 - PRESENT | Branch: Navy

Frances Napowsa sponsored a flag in honor of

HARVEY BENSON

Served: 1916 - 1918 | Branch: Navy

John Blackard sponsored a flag in honor of

JOHN BLACKARD

Served: KOREAN WAR | Branch: Army

Bob Evans Veterans Group sponsored a flag in honor of

BOB'S VETS

Served: 2008 - PRESENT | Branch: Army/Navy/Air Force/Marines/Coast Guard

Sharon Spohn sponsored a flag in honor of

DAVID BOSTICK

Served: 1987 - 2016 | Branch: Coast Guard

Bill Broukal sponsored a flag in honor of

BILL BROUKAL

Served: 1946 - 1950 | Branch: Army

John Brown sponsored a flag in honor of

JOHN BROWN

Served: 1970 - 1973 | Branch: Navy

Frank Bull sponsored a flag in honor of

DONALD BULL SR

Served: 1943 - 1952 | Branch: Navy

American Legion Post 252 sponsored a flag in honor of

JOHN BUNTING

Served: 1968 - 1990 | Branch: Coast Guard

Linda Burhans sponsored a flag in honor of

THOMAS BURHANS

Served: 1968 - 1970 | Branch: Army

Suzan Mullins sponsored a flag in honor of

HERBERT J BURNS

Served: 1941 - 1945 | Branch: Army

The Kiwanis Club of Seminole Breakfast Club sponsored a flag in honor of

Col. Mildred I Butler

Served: 1944-1970 | Branch: Army Air Corp

Taylor Swan sponsored a flag in honor of

JEREME CARTER

Served: | Branch: Army Ranger

American Legion Post 252 sponsored a flag in honor of

GEORGE CAVELLOS

Served: 1965 - 1971 | Branch: Marines

American Legion Post 252 sponsored a flag in honor of

ARTHUR CAYER

Served: 1951 - 1971 | Branch: Air Force

Patrick Clements sponsored a flag in honor of

RUSSELL DALE CLEMENTS

Served: 1942 - 1944 | Branch: Marines

Nancy Corbin sponsored a flag in honor of

JOSEPH CORBIN

Served: 1943 - 1946 | Branch: Army

John Coughlin sponsored a flag in honor of

JAMES COUGHLIN

Served: 1952 - 1972 | Branch: Marines

Pam Crawford sponsored a flag in honor of

JOSHUA ROOT

Served: 1968 - 1969 | Branch: Army

Joe Cullen III sponsored a flag in honor of

JOE CULLEN

Served: 1952 - 1956 | Branch: Navy

Steve Cunningham sponsored a flag in honor of

THOMAS CUNNINGHAM

Served: 1950-1954 | Branch: Air Force

Sue Kotchman sponsored a flag in honor of

RICHIE CUSMANO

Served: WWII | Branch: Army

Mary E David sponsored a flag in honor of

GEORGE C DAVID

Served: 1942 - 1945 | Branch: Army

Sharon McCracken sponsored a flag in honor of

ROBERT DELANEY

Served: 1959 - 1980 | Branch: Air Force

Carl Gingola sponsored a flag in honor of

DON DENNY

Served: Korea POW | Branch: Army

Taylor Swan sponsored a flag in honor of

GERALD DETWEILER

Served: | Branch: Navy

Jacqueline Ditchcreek sponsored a flag in honor of

EDWARD DITCHCREEK

Served: 1965 - 1969 | Branch: Navy

American Legion Post 252 sponsored a flag in honor of

BRUCE DOLL

Served: 1968 - 1970 | Branch: Army

American Legion Post 252 sponsored a flag in honor of

FRANK DORIA

Served: 1943 - 1945 | Branch: Navy

Kathleen Dunn sponsored a flag in honor of

MATTHEW T DUNN

Served: WWII | Branch: Air Force

David Boorman sponsored a flag in honor of

EDITH EGELSTON

Served: 1941 - 1945 | Branch: Coast Guard /p>

David Boorman sponsored a flag in honor of

HOBART EGELSTON

Served: 1941 - 1945 | Branch: Army & Air Force /p>

John Elias sponsored a flag in honor of

CAPT JOHN M ELIAS

Served: 1965 - 1970 | Branch: Army

American Legion Post 252 sponsored a flag in honor of

NICK ELLIS

Served: 1963 - 1968 | Branch: Marines

Alfred J Syvertsen sponsored a flag in honor of

MAJOR AARON FELD

Served: 1941 | Branch: Army

American Legion Post 252 sponsored a flag in honor of

FREDDIE FELLOWS

Served: 1962 - 1970 | Branch: Navy

Angela North sponsored a flag in honor of

OTTO FIERRO

Served: 1941 - 1945 | Branch: Army

Stacie Flint-Berman sponsored a flag in honor of

JOHN FLINT

Served: 1941 - 1944 | Branch: Navy

Jane E Wrynn sponsored a flag in honor of

GEORGE F FLOOD

Served: 1944 - 1946 | Branch: Navy

Jane E Wrynn sponsored a flag in honor of

JOHN J FOLEY

Served: 1944 - 1946 | Branch: Marines

American Legion Post 252 sponsored a flag in honor of

DALE FORRESTER

Served: 1956 - 1959 | Branch: Marines

Doris Kelly sponsored a flag in honor of

HELEN FORSBERG

Served: MID 1940's | Branch: Navy

Doris Kelly sponsored a flag in honor of

ROBERT FORSBERG

Served: 1935 - 1936 | Branch: Army

Otto Fox sponsored a flag in honor of

LEVI FOX

Served: 1938 - 1946 | Branch: Army

Carl Gingola sponsored a flag in honor of

MICHAEL GALGANO

Served: 2011 - Present | Branch: Army

The Gardens Community Council sponsored a flag in honor of

All VETERANS WHO HAVE SERVED SO OUR COUNTRY SO BRAVELY

Served: | Branch: Army/Navy/Marines/Air Force/Coast Guard

James Garrity sponsored a flag in honor of

WILLIAM GARRITY

Served: | Branch: Merchant Marines

Marine Corp League Detachment 57 sponsored a flag in honor of

DON GILLIS

Served: | Branch: Marines

Carl Gingola sponsored a flag in honor of

CARL GINGOLA

Served: 1971 - 2007 | Branch: Navy/Army/Air Force

Cher Godfrey sponsored a flag in honor of

BUEL GODFREY

Served: 1943 - 1946 | Branch: Navy

Dwight Brown sponsored a flag in honor of

THOMAS E GOINGS

Served: 1965 - 1968 | Branch: Navy

Cindy Gosen sponsored a flag in honor of

DENMEN GOSEN

Served: 1960-1963 | Branch: Army

Donna Hayden sponsored a flag in honor of

DONALD GRAHAM

Served: 1943 - 1946 | Branch: Navy

Billie Jo Grassinger sponsored a flag in honor of

BERNARD GRASSINGER

Served: 1948 - 1952 | Branch: Marines

David Green sponsored a flag in honor of

ALBERT GREEN

Served: 1945 - 1947 | Branch: Army

David Green sponsored a flag in honor of

MERLE GREEN

Served: 1942 - 1946 | Branch: Marines

Antonio Jurado sponsored a flag in honor of

FRANK GROSS

Served: 2010 - 2011 | Branch: Army

Carl Gingola sponsored a flag in honor of

To All the GULF WAR VETERANS Who Served so Bravely

Served: | Branch: All The Armed Services

Becky Gunter sponsored a flag in honor of

JOHN GUNTER

Served: 1941 - 1945 | Branch: Army

Becky Gunter sponsored a flag in honor of

JOHN GUNTER JR.

Served: 1970 - 1974 | Branch: Navy

American Legion Post 252 sponsored a flag in honor of

EDWARD J HAND SR.

Served: 1941 - 1945 | Branch: Air Force

American Legion Post 252 sponsored a flag in honor of

SGT. E J HAND JR.

Served: 1961 - 1969 | Branch: Marines

Barry Harman sponsored a flag in honor of

JACK HARMAN

Served: 1941 - 1945 | Branch: Navy

Susan Harrison sponsored a flag in honor of

GEORGE HARRISON

Served: 1979 - 1983 | Branch: Marines

James Quinn sponsored a flag in honor of

DAN HART

Served: 1992 - 1998 | Branch: Marines

Walter Hartsock sponsored a flag in honor of

WALTER HARTSOCK

Served: 1962 - 1984 | Branch: Army

Teresa Hehemann sponsored a flag in honor of

WILLIAM E HEHEMANN

Served: 1945 - 1956 | Branch: Merchant Marines / Army

Mark Hembree sponsored a flag in honor of

CLAYTON HEMBREE

Served: WWII | Branch: Navy & Army

Irmgard Hembree sponsored a flag in honor of

ORVAL HEMBREE

Served: 1942 - 1948 | Branch: Army

William Hering sponsored a flag in honor of

EARL HERING

Served: 1950 - 1963 | Branch: Air Force

Jessica Hodge sponsored a flag in honor of

NATHAN HODGE

Served: 2008 - 2012 | Branch: Marines

Jessica Hodge sponsored a flag in honor of

STEPHEN HODGE

Served: 2001 - 2005 | Branch: Army

Leah Hoffman sponsored a flag in honor of

DEAN HOFFMAN

Served: 1940 - 1952 | Branch: Navy

Lisa Hoffman Ross sponsored a flag in honor of

COL DEAN M HOFFMAN IV

Served: 1991 - Present | Branch: Army

Leah Hoffman sponsored a flag in honor of

ELIZABETH HOFFMAN

Served: 1940 - 1952 | Branch: Army Air Corps / Air Force

Leda Lynn Hoffman sponsored a flag in honor of

SGT DEAN MECK HOFFMAN

Served: 1968 - 1971 | Branch: Marines

Peter T Hofstra sponsored a flag in honor of

KENNETH B HOFSTRA

Served: 1944 - 1973 | Branch: Coast Guard

Rayma Hughes Barnhorn sponsored a flag in honor of

JOHN F HUGHES

Served: WWII | Branch: Navy

Michele Lowack sponsored a flag in honor of

KENNETH J INGWALSON

Served: 1957-1959 | Branch: Army

Loren Price sponsored a flag in honor of

RAYMOND JACKSON

Served: 1991 - 2017 | Branch: Air Force

Alfred J Syvertsen sponsored a flag in honor of

LT NICK JAHRMARKT

Served: 2001 | Branch: Navy

Allen Yergovich sponsored a flag in honor of

ANDREJ JERGOVIC

Served: 1940 - 1943 | Branch: Army

Tim Johnson sponsored a flag in honor of

RUSSELL H JOHNSON

Served: 1943 - 1945 | Branch: Army

Becky Bell sponsored a flag in honor of

DONALD JONES

Served: 1942 - 1945 | Branch: Army

Fredric Jones sponsored a flag in honor of

FREDRIC JONES

Served: 1958 - 1961 | Branch: Navy

Lee Walters sponsored a flag in honor of

Captain ROBERT D JONES, III

Served: 2006 - Present | Branch: Army Reserve

Andrea Sieradzki sponsored a flag in honor of

JOSEPH KANIA

Served: 1955 - 1959 | Branch: Air Force

Alfred J Syvertsen sponsored a flag in honor of

JOSEPH KARA

Served: 2016 | Branch: Army

Marine Corp League Detachment 57 sponsored a flag in honor of

JOE KELLY

Served: | Branch: Marines

Brett Kennedy sponsored a flag in honor of

BYRON KENNEDY

Served: | Branch: Army

Debbie Vasquez sponsored a flag in honor of

CLIFFORD KINCAID

Served: 1950 - 1952 | Branch: Army

David Kirkwood sponsored a flag in honor of

COMMANDER PHILIP L KIRKWOOD

Served: 1942 - 1996 | Branch: Navy Air

Carl Gingola sponsored a flag in honor of

To All the KOREAN WAR VETERANS Who Served so Bravely

Served: | Branch: All The Armed Services

Frank R. Kulisky sponsored a flag in honor of

FRANK KULISKY

Served: 1941 - 1945 | Branch: Navy

American Legion Post 252 sponsored a flag in honor of

JOHN LESTER

Served: 1952 - 1955 | Branch: Army

Elaine Levesque sponsored a flag in honor of

PETER LEVESQUE

Served: 1972 - 1993 | Branch: Army

Edward Lewis sponsored a flag in honor of

THOMAS W LEWIS

Served: 1940 - 1945 | Branch: Royal Canadian Air Force

Thomas Lipp sponsored a flag in honor of

ALBERT F LIPP

Served: 1944 - 1946 | Branch: Navy

Duane Crandall sponsored a flag in honor of

KACY LITTLE

Served: | Branch: Navy

Taylor Swan sponsored a flag in honor of

LARRY LUNSFORD

Served: 1967 - 1971 | Branch: Air Force

American Legion Post 252 sponsored a flag in honor of

FRANK MARINO

Served: 1965 - 1971 | Branch: Navy

Charlene Jasmin sponsored a flag in honor of

ROBERT MARQUA

Served: 1963-1969 | Branch: Army

Carl Gingola sponsored a flag in honor of

GORDON MAULDIN

Served: Vietnam | Branch: Army

Jane E Wrynn sponsored a flag in honor of

GEORGE F FLOOD

Served: 1945 - 1946 & 1950 - 1952 | Branch: Navy

Linda Burhans sponsored a flag in honor of

KENNETH J INGWALSON

Served: 1943-1945 | Branch: Navy Armed Guard

Merrell McCracken sponsored a flag in honor of

NEAL McCRACKEN

Served: 1987 - 2007 | Branch: Army Reserves

Bonnie Fisher sponsored a flag in honor of

HARRY D McGINNES SR.

Served: 1942 - 1945 | Branch: Marines

Helen M McCay sponsored a flag in honor of

ROBERT T McKAY

Served: 1942 - 1946 | Branch: Marines

John McKenney sponsored a flag in honor of

DAVID McKENNEY

Served: 1988 - 2001 | Branch: Air Force

Jennifer Davidson sponsored a flag in honor of

KRISTEN McKENNEY

Served: 2016 TO Present | Branch: Air Force

John McKenney sponsored a flag in honor of

LORI McKENNEY

Served: 1993 - 2001 | Branch: Air Force

Wayne McKenney sponsored a flag in honor of

SCOTT McKENNEY

Served: 1968 - 1970 | Branch: Army

Wayne McKenney sponsored a flag in honor of

WAYNE McKENNEY

Served: 1960 - 1991 | Branch: Air Force

VFW Post 9272 sponsored a flag in honor of

TO ALL THE MIA/POW SOLDIERS WHO SERVED SO BRAVELY

Served: | Branch: Army/Navy/Air Force/Marines/Coast Guard

Jacqueline Ditchcreek sponsored a flag in honor of

VINCENT MILILLO

Served: 1987 - 2007 | Branch: Marines

Robert A Mirto sponsored a flag in honor of

ROBERT A MIRTO

Served: 1958 - 1964 | Branch: Army

Gay Shelton sponsored a flag in honor of

DONALD MITCHELL

Served: 1957 - 1959 | Branch: Navy

William Mohney sponsored a flag in honor of

EUGENE MOHNEY

Served: 1943 - 1946 | Branch: Marines

GFWC Pinellas Seminole Women's Club sponsored a flag in honor of

EUGENE MOHNEY

Served: 1941-1945 | Branch: Marines

Carl Gingola sponsored a flag in honor of

ALFRED MOLINARI

Served: WWII Pearl Harbor Survivor | Branch: Army

Judy Molloy sponsored a flag in honor of

TOM MOLLOY

Served: 1949 - 1952 | Branch: Marines

Glenn Monroe sponsored a flag in honor of

OTIS MONROE

Served: 1943 - 1945 | Branch: Army

Margaret A Morgenstern sponsored a flag in honor of

DENNIS MORGENSTERN

Served: 1973 - 1995 | Branch: Army

Leslie Beard sponsored a flag in honor of

BRADLEY MORTON

Served: 2016 - Present | Branch: Air Force

Joe Murphy sponsored a flag in honor of

GEORGE F MURPHY SR

Served: WWII | Branch: Marines

Frances Napowsa sponsored a flag in honor of

WALTERS NAPOWSA

Served: 1943 - 1945 | Branch: Army

Vivian Neumann sponsored a flag in honor of

DAVID NEUMANN

Served: 1965 - 1971 | Branch: Navy

Nancy Nick sponsored a flag in honor of

JOHN NICK

Served: Vietnam | Branch: Army

American Legion Post 252 sponsored a flag in honor of

LOUIS OLIVEROS

Served: 1949 - 1952 | Branch: Air Force

William Overton sponsored a flag in honor of

WILLIAM OVERTON

Served: 1975 - 1998 | Branch: Army

Jim Allen sponsored a flag in honor of

KENNETH PADDOCK

Served: 1945 - 1946 | Branch: Navy

Jill Peek sponsored a flag in honor of

LTC DAVID A PEEK

Served: 1984 - 2012 | Branch: Army

American Legion Post 252 sponsored a flag in honor of

DOMINICK PELLEGRINO SR.

Served: 1943 - 1945 | Branch: Army

Monica Case sponsored a flag in honor of

JOHN PODOLINSKY

Served: 1968-2005 | Branch: Army & Alaska National Guard

Martha Post sponsored a flag in honor of

DUANE POST

Served: 1954-1958 | Branch: Air Force

Joann Fox sponsored a flag in honor of

NEAL PRESSLER

Served: 1963 - 1967 | Branch: Navy

Vicki Sullivan sponsored a flag in honor of

LOREN C PRICE

Served: 1966-1971 | Branch: Army

Jane E Wrynn sponsored a flag in honor of

EDWARD A PRIEBE

Served: 1954 - 1974 | Branch: Navy

James J Quinn sponsored a flag in honor of

JAMES J QUINN

Served:1956-1960 | Branch: Navy

Ethel Quiroz-Vera sponsored a flag in honor of

JORGE A QUIROZ-VERA

Served: 1978 - 1983 | Branch: Army

Carl Gingola sponsored a flag in honor of

GRANT RAULERSON

Served: Korea | Branch: Army

Carl Gingola sponsored a flag in honor of

RAY RAULERSON

Served: 1987 - 1993 | Branch: Army

Bonnie Fisher sponsored a flag in honor of

LEROY J RENCH SR.

Served: 1942 - 1945 | Branch: Navy

Bob Root sponsored a flag in honor of

JOSHUA ROOT

Served: 2014 - Present | Branch: Navy

Sherri L Rosevear sponsored a flag in honor of

JOHN ROSEVEAR

Served: 12 YEARS | Branch: Army

Sherri L Rosevear sponsored a flag in honor of

OSCAR ROSEVEAR

Served: 12 YEARS | Branch: Army

Leslie Waters sponsored a flag in honor of

WILLIAM FORBES SAMPSON

Served: WWII | Branch: Navy

Tim Schuler sponsored a flag in honor of

TIM SCHULER

Served: 1970 - 1975 | Branch: Army

Jerry Schwaderer sponsored a flag in honor of

JERRY SCHWADERER

Served: 1956 - 1976 | Branch: Navy

John Seeley sponsored a flag in honor of

JOHN W SEELEY

Served: 1962 - 1966 | Branch: Marines

Patricia Cummings sponsored a flag in honor of

STEVEN SHOWALTER

Served: 1979 - 2004 | Branch: Marines

Marine Corp League Detachment 57 sponsored a flag in honor of

WALLY SHWARZ

Served: | Branch: Marines

Justine Green sponsored a flag in honor of

STEVE SHYTLE

Served: 1987-1993 | Branch: Air Force

Robert L Smith sponsored a flag in honor of

DANIEL W SMITH

Served: 1950 - 1954 | Branch: Army

Rose Sorokowsky sponsored a flag in honor of

JOSEPH SOROKOWSKY

Served: 1942 - 1946 | Branch: Navy

Larry Sousa sponsored a flag in honor of

LAWRENCE SOUSA

Served: 1961 - 1964 | Branch: Army

Lisa Sparacino sponsored a flag in honor of

ANTHONY SPARACINO

Served: | Branch: Army

Lisa Sparacino sponsored a flag in honor of

MICHAEL SPARACINO

Served: | Branch: Marines

Gay Shelton sponsored a flag in honor of

ROBERT STAYSLER

Served: Vietnam | Branch: Air Force

Smokey Sullivan sponsored a flag in honor of

SMOKEY SULLIVAN

Served: 1958 - 1982 | Branch: Army

American Legion Post 252 sponsored a flag in honor of

WALTER SUMRALL

Served: 1965 - 1968 | Branch: Army

Gail Swan sponsored a flag in honor of

JACK SWAN

Served: 1943-1945 | Branch: Air Force

Scott Swan sponsored a flag in honor of

JAMES E SWAN

Served: 1951 - 1953 | Branch: Army

Alfred J Syvertsen sponsored a flag in honor of

ALFRED SYVERTSEN

Served: 1969 | Branch: Air Force

Kristine Hartland sponsored a flag in honor of

DOUGLAS TAYLOR

Served: 1950 - 1957 | Branch: Navy

Kristine Hartland sponsored a flag in honor of

KYLE TAYLOR

Served: 1987 - PRESENT | Branch: Navy

Linda Thornley sponsored a flag in honor of

JOHN (JACK) THORNLEY

Served: 1950 - 1953 | Branch: Army

Hugh Umsted sponsored a flag in honor of

CHARLES UMSTED

Served: 1943 - 1945 | Branch: Army

Gail Swan sponsored a flag in honor of

KENNETH UNGER

Served: 1943-1945 | Branch: Navy

VFW Post 9272 sponsored a flag in honor of

TO ALL THE UNKNOWN SOLDIERS WHO SERVED SO BRAVELY

Served: | Branch: Army/Navy/Air Force/Marines/Coast Guard

An Anonymous Supporter sponsored a flag in honor of

TO ALL THE UNKNOWN SOLDIERS

Served: 1943 - 1946 | Branch: Navy

Cathy Jones sponsored a flag in honor of

WILLIAM J VAUGHAN

Served: 1958 - 1978 | Branch: Navy

American Legion Post 252 sponsored a flag in honor of

ANDRES VEGARA a Congressional Gold Medal Recipient

Served: 1942 - 1973 | Branch: Army

Carl Gingola sponsored a flag in honor of

To All the VIETNAM WAR VETERANS Who Served so Bravely

Served: | Branch: All The Armed Services

Rosa Vignola sponsored a flag in honor of

FRANK J VIGNOLA

Served: 1953 - 1955 | Branch: Army

Sherri Izaguirre sponsored a flag in honor of

MICHAEL F VONSTETINA

Served: 1961 - 1967 | Branch: Navy

Leslie Waters sponsored a flag in honor of

ALLAN PAUL WATERS

Served: Vietnam War | Branch: Army

James Earl Webb III sponsored a flag in honor of

JAMES EARL WEBB III

Served: 1972 - 1976 | Branch: Air Force

Jane E Wrynn sponsored a flag in honor of

RICHARD L WEGNER

Served: 1956 - 1960 | Branch: Navy

Sherri L Rosevear sponsored a flag in honor of

BRET WILKINSON

Served: 12 YEARS | Branch: Air Force

Dave Wingfield sponsored a flag in honor of

J FRANK WINGFIELD

Served: 1947 - 1954 | Branch: Army

Carl Gingola sponsored a flag in honor of

To All the WWI VETERANS Who Served so Bravely

Served: | Branch: All The Armed Services

Carl Gingola sponsored a flag in honor of

To All the WWII VETERANS Who Served so Bravely

Served: | Branch: All The Armed Services

Anne Yeager sponsored a flag in honor of

PAUL YEAGER

Served: 1945 - 1946 | Branch: Army

Allen Yergovich sponsored a flag in honor of

HENRY YERGOVICH

Served: 1951 - 1953 | Branch: Army

American Legion post 252 sponsored a flag in honor of

EMIDIO ZECCA

Served: 1941 - 1953 | Branch: Army

Joann Fox sponsored a flag in honor of

ROBERT E ZECCA

Served: 1982 - 1984 | Branch: Navy

Shirly Rozner sponsored a flag in honor of

MARION S ZIELINSKI

Served: WWII | Branch: Army