This spectacular display of patriotism will honor and recognize past and present veterans who have dedicated their lives to protecting our freedom.
As we open each Kiwanis meeting on Tuesday mornings at 7:15am, we Pledge Allegiance to the Flag and sing a patriotic song. While our club members come from many different backgrounds, we share a common love of country and a desire to serve our community. This is why we are delighted to share our efforts, in answer to the request of the Honorable Leslie Waters, Mayor of the City of Seminole and be a part of the Red, White and Blue initiative by displaying the Field of Honor on November 1st through December 1st of each year.
We piloted this for the first time in 2015 with a small display of 24 flags. In 2017, we are ready to launch this to a display of up to 200 flags.
Sponsor a flag for a veteran you wish to honor. The Field of Honor flag will be a 3' x 5' American flag mounted on an 8' pole, placed in precision rows on the front lawn of the City of Seminole City Hall. Each flag will have a custom printed yellow streamer with your service member's information.
If you have any questions, contact Vicki at 727-744-4418 or Wayne at 813-767-4682.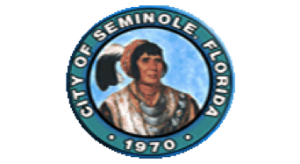 A sincere thanks to all of those that have served in our military. From one community to another, from generation to generation, may we always be true.
God bless America.
Alfred J Syvertsen sponsored a flag in honor of

MAJOR AARON FELD

Served: 1941 | Branch: Army

Donna Hayden sponsored a flag in honor of

DONALD GRAHAM

Served: 1943 - 1946 | Branch: Navy

Elaine Levesque sponsored a flag in honor of

PETER LEVESQUE

Served: 1972 - 1993 | Branch: Army

Fredric Jones sponsored a flag in honor of

FREDRIC JONES

Served: 1958 - 1961 | Branch: Navy

Vicki Sullivan sponsored a flag in honor of

LOREN C PRICE

Served: 1966-1971 | Branch: Army

Leslie Beard sponsored a flag in honor of

BRADLEY MORTON

Served: 2016 - Present | Branch: Air Force

James J Quinn sponsored a flag in honor of

JAMES J QUINN

Served:1956-1960 | Branch: Navy

Alfred J Syvertsen sponsored a flag in honor of

JOSEPH KARA

Served: 2016 | Branch: Army

Duane Crandall sponsored a flag in honor of

KACY LITTLE

Served: | Branch: Navy

The Kiwanis Club of Seminole Breakfast Club sponsored a flag in honor of

Col. Mildred I Butler

Served: 1944-1970 | Branch: Army Air Corp

Nancy Nick sponsored a flag in honor of

JOHN NICK

Served: Vietnam | Branch: Army

David Green sponsored a flag in honor of

ALBERT GREEN

Served: 1945 - 1947 | Branch: Army

Merrell McCracken sponsored a flag in honor of

NEAL McCRACKEN

Served: 1987 - 2007 | Branch: Army Reserves

Doris Kelly sponsored a flag in honor of

ROBERT FORSBERG

Served: 1935 - 1936 | Branch: Army

Glenn Monroe sponsored a flag in honor of

OTIS MONROE

Served: 1943 - 1945 | Branch: Army

Teresa Hehemann sponsored a flag in honor of

WILLIAM E HEHEMANN

Served: 1945 - 1956 | Branch: Merchant Marines / Army

Billie Jo Grassinger sponsored a flag in honor of

BERNARD GRASSINGER

Served: 1948 - 1952 | Branch: Marines

Leda Lynn Hoffman sponsored a flag in honor of

SGT DEAN MECK HOFFMAN

Served: 1968 - 1971 | Branch: Marines

Jacqueline Ditchcreek sponsored a flag in honor of

EDWARD DITCHCREEK

Served: 1965 - 1969 | Branch: Navy

Alfred J Syvertsen sponsored a flag in honor of

ALFRED SYVERTSEN

Served: 1969 | Branch: Air Force

Rose Sorokowsky sponsored a flag in honor of

JOSEPH SOROKOWSKY

Served: 1942 - 1946 | Branch: Navy

Doris Kelly sponsored a flag in honor of

HELEN FORSBERG

Served: MID 1940's | Branch: Navy

Jacqueline Ditchcreek sponsored a flag in honor of

VINCENT MILILLO

Served: 1987 - 2007 | Branch: Marines

Lisa Hoffman Ross sponsored a flag in honor of

COL DEAN M HOFFMAN IV

Served: 1991 - Present | Branch: Army

Pam Crawford sponsored a flag in honor of

JOSHUA ROOT

Served: 1968 - 1969 | Branch: Army

Walter Hartsock sponsored a flag in honor of

WALTER HARTSOCK

Served: 1962 - 1984 | Branch: Army

Leslie Beard sponsored a flag in honor of

DWIGHT BEARD

Served: 1955 - 1976 | Branch: Air Force

David Green sponsored a flag in honor of

MERLE GREEN

Served: 1942 - 1946 | Branch: Marines

Susan Harrison sponsored a flag in honor of

GEORGE HARRISON

Served: 1979 - 1983 | Branch: Marines

Leah Hoffman sponsored a flag in honor of

DEAN HOFFMAN

Served: 1940 - 1952 | Branch: Navy

Alfred J Syvertsen sponsored a flag in honor of

LT NICK JAHRMARKT

Served: 2001 | Branch: Navy

Bob Root sponsored a flag in honor of

JOSHUA ROOT

Served: 2014 - Present | Branch: Navy

Leah Hoffman sponsored a flag in honor of

ELIZABETH HOFFMAN

Served: 1940 - 1952 | Branch: Army Air Corps / Air Force

Don Bates sponsored a flag in honor of

SCOTT BATES

Served: 2000 - Present | Branch: Army

Kathleen Dunn sponsored a flag in honor of

MATTHEW T DUNN

Served: WWII | Branch: Air Force