The Kiwanis Breakfast Club of Seminole has been conducting its pre-school reading program for more than 18 years, and they are proud to be taking part in the "Just 1 Book" program.
"Just 1 Book" was started in 2010 by Sarah Dewitz, a 10-year-old student in Orange County, Florida as an effort to improve childhood literacy. Sarah's idea was that if every child in her school donated one new or gently used book, the result could be used to foster reading programs in the community. Sarah's success resulted in books being delivered to churches, preschools and daycares, family service organizations, recreation centers and organized sports activities.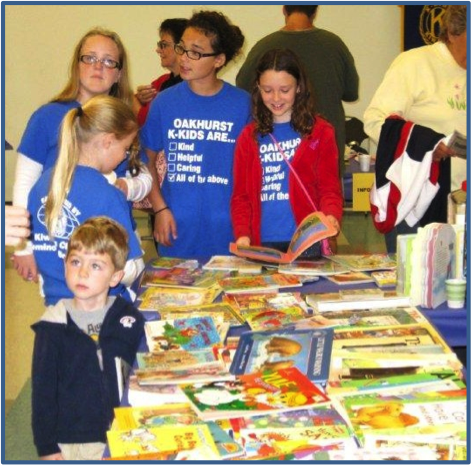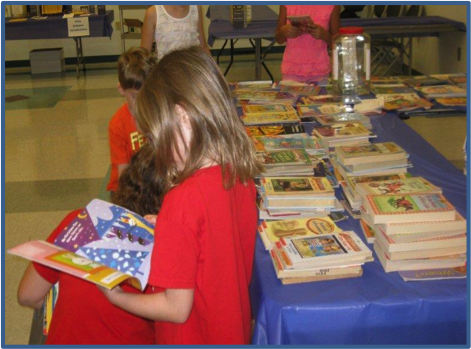 Get Involved
Since the Kiwanis Breakfast Club of Seminole adopted the "Just 1 Book" program in late 2011 it has thus far collected more than 6,500 books primarily as a result of very successful book drives conducted by Anona, Bauder, Oakhurst, Orange Grove, Seminole and Starkey elementary schools. Another series of book drives is being planned for 2016. The books collected are given to young children in our community through our Club's "Reading is Fun-damental" program.
FOR MORE INFORMATION ON THIS PROGRAM,
CONTACT CLUB MEMBER LEE WALTERS AT (727) 319-8343.